Amazon Trained E-commerce Specialist (ATES) Training in Delhi
Amazon Trained E-commerce Specialist (ATES) is a first of its kind entrepreneurship program launched by Amazon, which is aimed at providing business opportunities to budding entrepreneurs. This program provides an opportunity to earn money with no limits by launching new sellers and helping existing sellers selling on Amazon.in.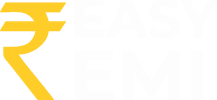 ENROLL NOW
SAVE 30%

FEES

GET FREE DEMO CLASS COUNSELLING
Amazon Trained E-commerce Specialist (ATES) Training in Delhi
Become An Amazon Trained E-Commerce Specialist
Amazon trained e-commerce specialist (ATES) is one of the most trending things lately under digital marketing. In case you don't know, an amazon trained e-commerce specialist is an entrepreneurship program launched by Amazon itself in order to provide constant pushes and promotions to Amazon sellers for growing their business/brand. Getting recognition as an amazon seller is definitely something that is not easy since the number of competitors is huge. If you launch more sellers and basically connect retail stores with Amazon, you will be paid by ATES. A lot of guidance on your way to the top is required and that is exactly what Techxian offers. Among all the various courses among marketing that we want to hand out, ATES is also one of them.
Understanding the marketplace, setting up your business and personalizing it accordingly is really necessary which is why amazon training which is a part of e-commerce training is provided by us.
Benefits of working with ATES
Our E commerce Courses Available In Delhi, Noida & Faridabad
Online Based Course
Available in PAN India & Outside of India.
Our Online Amazon E commerce Course is suitable for anyone who is looking to learn from Basic to Advance Level of ATES.
Course Highlights (Online)
Live Classes (Online) from anywhere.
Learn from Basic to Advance Level.
Total Duration: 16 Hours
Certifications Included
Face 2 Face Classroom Course
E-commerce Specialist Course
Our Premium Program in E commerce is suitable for anyone looking to learn the A to Z of amazon or Ecommerce.
Course Highlights (Classroom Based)
Weekends (Saturday & Sunday).
Total Duration: 16 Hours.
Learn from Basic to Advance Level.
Certifications Included.
Benefits Of Doing Benefits Of Doing ATES Course In Delhi
Working as ATES would give you the amazing opportunity to live the entrepreneur life and work according to yourself. You can choose your own timings to work and follow your own schedule without anybody interfering in between the rules you made for yourself.
The training which will be offered are directly from the professionals working for Amazon already. Who would be better to gain knowledge from other than an amazon consultant himself/herself.
After having completed the training & the assessment, you would be getting a certificate from Amazon which holds huge value.
You will also be getting paid according to the sellers you launched or the existing sellers that you are servicing.
What Will I Learn?
With the rapid expansion of E -ommerce all over the world, a career in this exclusive field is high in demand. Moreover, there prevails a huge gap between talented E-Commerce Expert. At Techxian, our modules and experienced trainers will help you learn the basics & the core of E-commerce.
E-Commerce Industry Recognized Certifications
Upon the completion of Amazon Trained Ecommerce Specialist training, you shall be awarded a certificate by Amazon India that would allow you to start earning money as a Freelancer or Entrepreneur. So go ahead, become Amazon Trained Ecommerce Specialist in just 2 days before the opportunity ceases.
Google Ads Certifications
Google Analytics Certification
Bing Ads Accredited Certificate
Techxian Institute Certification
Why Choose Techxian for ATES Course in Delhi?
In-depth understanding of E-Commerce & Amazon
Doubt Clearing Sessions
Backup Classes and Batch Flexibilities
Industry Live Projects
Amazon ATES Certificate
Free E commerce Tools
Paid Internship Program*
100% Placement Assistance
ENROLL NOW
SAVE 30%

FEES

GET FREE DEMO CLASS COUNSELLING
Some Of Our Group Clients
Earning Opportunities After Amazon Trained E-Commerce Specialist Course
Amazon professionals who will be guiding you throughout the ATES course are going to be very careful about the most important thing which is understanding the type of business and the seller. This is an unique business opportunity provided by Amazon India and the earning opportunities are also not to be denied. After becoming a certified amazon consultant (related to E-commerce), you can get paid by both Amazon as well as the sellers.
we completely garnishes your knowledge and makes you use it to the best potential after you take up the course. The professionals have the expertise to guide you and that is definitely the best part.
Amazon India will be paying you themselves for managing the store pages of the existing sellers or just board new sellers. Freelancing as an Amazon consultant will also fetch you money by Amazon. It is not actually very possible to recruit 1 million people for 100 crore project pages in Amazon and this is the reason a part of managing these pages is given to the freelancers after Amazon training (e-commerce training).
The Amazon stores should look good in order to attract more customers and it should be personalized as per the type of products, preferences and so on. An Amazon seller would obviously be very busy in selling products and he/she would not be free enough for managing the Amazon Store. It is not very easy to manage since a lot of things such as products, inventory, new orders, packaging, reviews, and photographs, product delivery, stock and labelling are supposed to be kept in mind. Hence, an amazon seller would pay for the management.
The course for amazon training which a part of e-commerce training is is available in Techxian. Both online as well as offline classes in Delhi, Noida and Faridabad are available. Step by step, things will be taught to you before you give an exam for achieving the certificate ultimately.
New Batch Starting
Soon

?

Demo Class: Every Saturday & Sunday. Call/ WhatsApp: +91-9315681020 for timings.
Weekend Class Batch
Duration: ( 2 Days )
Hours: ( 16 hours )
Saturday & Sunday
Fees: Rs.5000 / only
Only Sunday Batch
Duration: (2 days)
Hours: ( 16 hours )
Sunday Only
Fees: Rs.5,000 / only
Hurry ! Register Now
Call/WhatsApp: +91-9315681020
Call/WhatsApp: +91-9716171172
Email: query@techxian.com
Enquire Now
FAQs About Amazon Trained E commerce Specialist Course In Delhi
What is my payment schedule? Do I need to sign a contract with the seller?
sandip singh
2019-09-14T07:49:50+00:00
For all sellers launched on Amazon.in in a month, you will be paid by the 15th of next month.
For servicing existing sellers you can set your own terms, which are agreeable to both you and seller. Amazon will not be a part of this terms and conditions
Submit your details and get Course Brochure on your Email. Hurry !