Advanced PPC (Google Ads) Course in Delhi NCR
Being a well-reputed institute, Techxian make sure to provide the best of the advance PPC course in Delhi NCR so that none of the candidate graduating from the institute loses at any competitive advantage.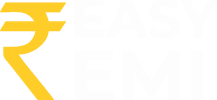 ENROLL NOW
SAVE 30%

FEES

GET FREE DEMO CLASS COUNSELLING
Advance PPC (Google Ads) Course In Delhi NCR
Pay-Per-Click is basically an advertising model that is useful for directing traffic to websites in return of which you get paid. The whole process is really simple to understand but not as simple to execute and it requires a lot of expertise. In order to know more about it and become an expert of your own, the Google Adwords (PPC) Certification Course offered by Techxian.com is the ultimate.
Digital marketing is one of the most trending jobs ever since internet got enough exposure and started giving new jobs. Without a doubt, there are many people who want to pursue digital marketing but don't really know about the smaller things which together form the whole celluloid of digital marketing. Pay-per-click is one of those smaller aspects but very important. Effective training of this core concept of internet marketing is necessary which is the reason why Techxian.com offers you the best Google AdWords (PPC) certification course. There are many PPC training courses out there but the amount of practical exposure and live-time experience along with the options between theoretical or practical classes compiled together makes this the best PPC training institute.
Google Ads (PPC) Course Module
Training Mode: Online & Classroom
Online Based Course
Available in PAN India & Outside of India.
Our Online Advance PPC Course is suitable for anyone who is looking to learn from Basic to Advance Level of Search Engine Marketing.
Course Highlights (Online)
Live Classes (Online) from anywhere.
Learn from Basic to Advance Level.
Total Duration: 1 Month
Complete Google Ads
Certifications Included
Face 2 Face Classroom Course
Advance PPC (Google ads) Course
Our Premium Program in Google Ads is suitable for anyone looking to learn the A to Z of Pay per Click or SEM.
Course Highlights (Classroom Based)
Weekends (Saturday & Sunday).
Total Duration: 1 Month.
Complete Google Ads.
Learn from Basic to Advance Level.
Certifications Included.
There are many PPC training courses on the Internet which can be availed online but Techxian offers a whole new paradigm to it. It not only gives amazing online lessons but also face to face live sessions, free doubt classes for lifetime and opportunities to work on live projects in order to perfect your execution. In fact, execution is the most important thing and that is why Techxian is one step ahead.
In case you don't want to take online classes, you can also go to the classroom and learn the lessons if you think those will be more intimate sessions and will help you in a better way. Techxian offers that also and the website- techxian.com has all the details about the centers that Techxian has. Delhi, Noida and Faridabad are the 3 cities where centers are situated.
Why Should You Join Techxian for PPC Course(Google Ads)?
Techxian.com makes sure that every single course that is offered by them is knowledgeable as well as interesting to learn. This Google AdWords (PPC) certification course however will make you understand the various aspects of advertising and the process of pay-per-click.
Since digital marketing opened a vast door of opportunities, it is required for you to learn the skills and familiarise yourself with auction model of paid search, ranking algorithms along with post-click activity. Having done so, you would be able to differentiate between multiple search engines and figure out which one impacts more on a paid campaign.
Analyzing the past and the future of pay-per-click trends require expertise that expertise is attained by PPC training courses. Not only that but also a lot of awareness regarding campaign settings and how to structure a complete campaign the best out of it is also taught.
Techxian is that PPC training Institute that offers comprehensive as well as advanced courses which are also according to the current trends.
Is Internet model basically makes the advertisers pay the publishers or the website owners if someone clicks on the ad from the website itself. Hence it is called pay-per-click.
What Will I Learn?
Advance Pay Per Click course at Techxian Delhi brings in a lot more than what one can expect. It not only brings in the idea of the module but also make one firm with how to implement different ideas and strategies such that the best competitive advantage can be gained. However, the amount of effort and concentration put on by a candidate is always the gaining factor, no matter how good the teachers are. Here at Techxian, professional marketers make sure that new ideas and strategies ate not just discussed but are implemented too via the right process needed.
With our advance classes, advance PPC course becomes a slice of cake for all the students. The idea of teaching is renovated and changed completely with the help of our professional marketers at Techxian.
Industry Recognized Certifications
We not just focus on making your journey in the institute easy but also easier for the job opportunities you get. With 16 different certificates to offer, you can be proud of any module that you complete and show others that you have managed to complete it.
Google Ads Certifications
Google Analytics Certification
Bing Ads Accredited Certificate
Techxian Institute Certification
Why Choose us for PPC (Google Ads) Course in Delhi?
In-depth understanding of PPC
Doubt Clearing Sessions
Backup Classes and Batch Flexibilities
Industry Live Projects
Industry Validated Certifications
Free Google Ads Tools
Paid Internship Program*
100% Placement Assistance
ENROLL NOW
SAVE 30%

FEES

GET FREE DEMO CLASS COUNSELLING
Some Of Our Group Clients
Placement Assistance after PPC (Google Ads) Training In Delhi
100% placement is guaranteed if you take the course from this PPC training institute. This is one of a kind since not all PPC training courses guarantee placement but Techxian does. After learning all of the things about PPC and Google Adwords, you would actually be getting the opportunity to execute it and also get paid for it. Being placed in a company will not only test and brush up your skills but also make you much more aware about the current trends and basically make you do well in the future as well.
New Batch Starting  Soon ?
Demo Class: Every Saturday & Sunday. Call/ WhatsApp: +91-9315681020 for timings.
Weekend Class Batch
Duration: ( 1 months )
Hours: ( 3 hours )
Saturday & Sunday
Fees: Rs.10,000 / only
Only Sunday Batch
Duration: (4 months)
Hours: ( 4 hours )
Sunday Only
Fees: Rs.10,000 / only
Hurry ! Register Now
Call/WhatsApp: +91-9315681020
Call/WhatsApp: +91-9716171172
Email: query@techxian.com
Enquire Now
FAQs About PPC Course In Delhi
Who are our trainers and how are they hired ?
admin
2019-09-07T05:22:03+00:00
Our trainers are extremely qualified to possessing more than 5 to 10 years of experience working in this industry. They have qualified through our stringent selection process including shortlisting resume, profile screening, technical analysis, along with a training demo before we confirmed them as the certified trainers of Techxian.
Submit your details and get Course Brochure on your Email. Hurry !